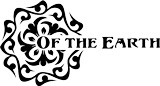 We offer full sheet deckle edge seed papers made by hand in Seattle . If you want handmade, earth friendly, and tree free products, true environmental responsibility, and stewardship, then you have found the right company. Making paper one sheet at a time since 1995.
Custom Handmade Paper
Our handmade paper is custom made to your specifications. We can match your colors, location or theme by altering the combination of flowers. Choose from our wide selection or bring your own ideas. Each order is tailored to your needs.
What Our Clients Say About Us
We measure our success by the feedback we receive. Each year we collect and share what our customers have to say about their wedding invitation experience. Click here to view their comments.
We are available from 8am to 6pm pacific time Monday - Friday.

Our email address - ote '@' custompaper.com
Why Print Green?


1. To reduce carbon output in printing production by being environmentally responsible and making good choices for the planet. If using our handmade seed papers you actually reverse your carbon footprint.


2. We choose companies that have green printing standards. Such as chemical free inks, recycling of all recyclables, and solar or hydro power.


Please support our drive for a "greener" tomorrow.



Print Specs for Image and Type on Lotka paper

Here's a list of things to help the image and type.

1. Whenever possible use InDesign or illustrator to create files. We can then go in and adjust everything to make it print better.


2. Use a font that has less drop-off to begin with.


3. Whenever possible use 100% black or dark colors for the font.


4. Printing type in 4 color on this stock will always be a trick, so the more cyan and black in the color build for the type is a plus.


5. Don't screen type.


6. Try to use images that are light or with small amount of coverage – design with the stock in mind.


**Click here for specific suggestions for designing artwork to go on to our paper**

Copyright 2016 All Rights Reserved - Of The Earth 7706 Aurora Ave. N Seattle, Washington 98103
Local/International 206.462.7022, Fax 206.462.7024 Toll Free US 1.888.294.1526